It doesn't take long to reach the Gulf of Orosei and its breathtakingly lovely coves from the heart of Barbagia.
Who said there's no seaside in Nuoro? The centre of Barbagia, known as an inland destination and an alternative to the seaside, is rather a hub from which to travel to discover an enchanting, spectacular coast that has become symbolic of Sardinia and the setting for some unforgettable movie scenes.
Unspoilt nature worthy of a movie
This is the Gulf of Orosei, with all its wonderful coves: Mariolu, Goloritzè, Sisine, Luna and Gonone. All within easy reach of Dorgali or Orosei, by sea, and also overland for hiking enthusiasts.
There is one cove above all which has become a destination for tourists from all over the world – it is Cala Luna beach, an enchanted oasis surrounded by unspoilt natural beauty. This natural wonder owes its fame outside the island to a famous film of the Seventies, Lina Wertmuller's 'Swept Away", with Mariangela Melato and Giancarlo Giannini. It also featured in the remake of the film starring Madonna.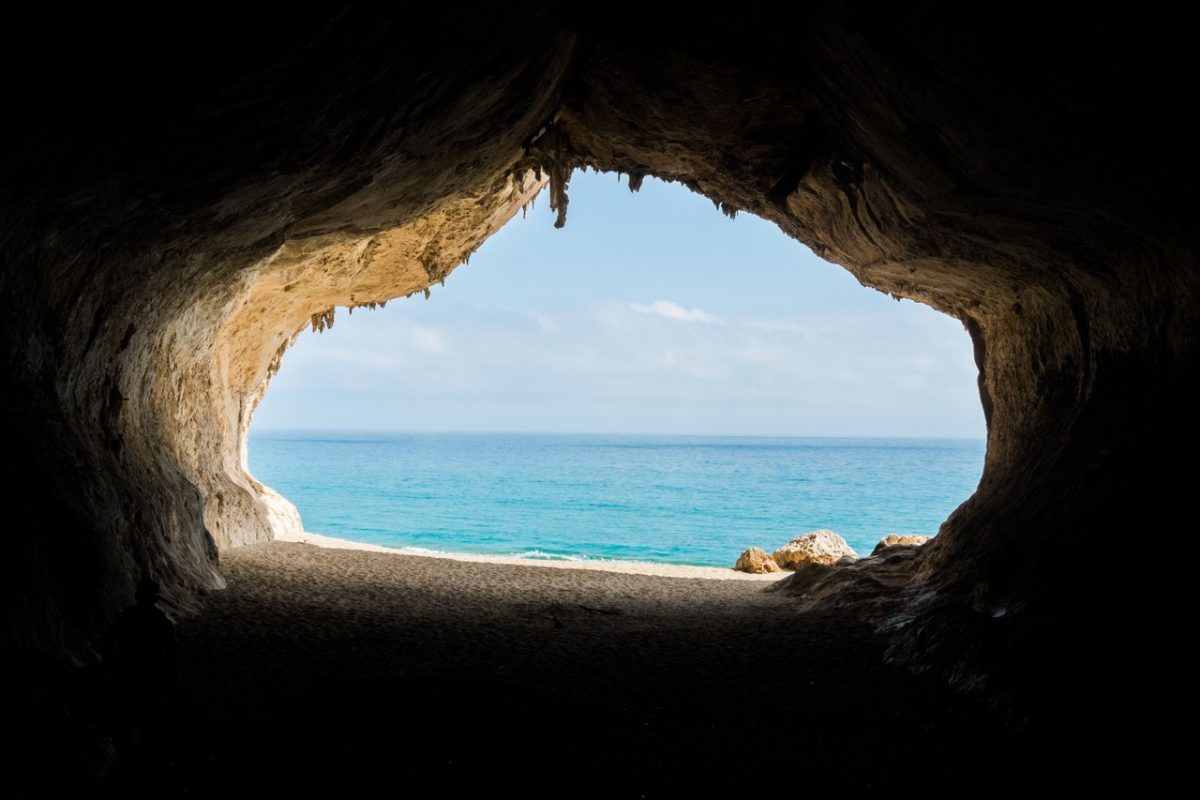 The Half-moon
A symbol of the eastern coast of Sardinia, Cala Luna is located half way between Baunei and Dorgali, washed by the clear blue waters of the Gulf of Orsei. The little bay is set among the luxuriant greenery of one of the region's biggest national parks, where nature still totally in command.
The crescent of golden sand slopes down into shallow waters, making it the perfect place for children to play in safety. Sheer rock faces frame the cove, dotted with luxuriant Mediterranean vegetation.
Grotta del Bue Marino (Sea Oxen Cave)
One of the most evocative features of Cala Luna is the number of natural caves in the rockface overlooking the crystal-clear water. The beach is about 3 kilometres from the Grotta del Bue Marino, a great cave with stalagmites, stalactites and rock sculptures, which is easily reached by boat from Cala Luna.
Its very nature means the beach is not that easy to get to – by sea it can reached by boat, while by land it's a bit of a trek as you have to follow a trail that winds up and down over rocks, but provides breathtaking views.
Hiking
For this reason, the Cala Luna beach is also very popular with hiking enthusiasts. The magnificent Gulf of Orosei and Gennargentu National Park offers an unspoilt landscape, where craggy peaks alternate with lush woods, where every season of the year brings a kaleidoscope of colours.