Dreaming of travelling again. In these days, the surveys are multiplying with high percentages of those who can't wait to get on a plane again.
The world is re-organizing itself and between rules and health passes, ways and safeguards are being studied to ensure a peaceful holiday in hotels as well as on the means of transport used for transfers.
Holiday insurance
In addition to all new insurance policies specifically designed to protect you in the event of illness from Covid-19, there are new opportunities such as the possibility to cancel or move your stay, and 1 year validity vouchers which permits to reschedule your holiday, in addition to new guarantees on
hygiene and safety offered by accommodation facilities and airports, or transit facilities and services.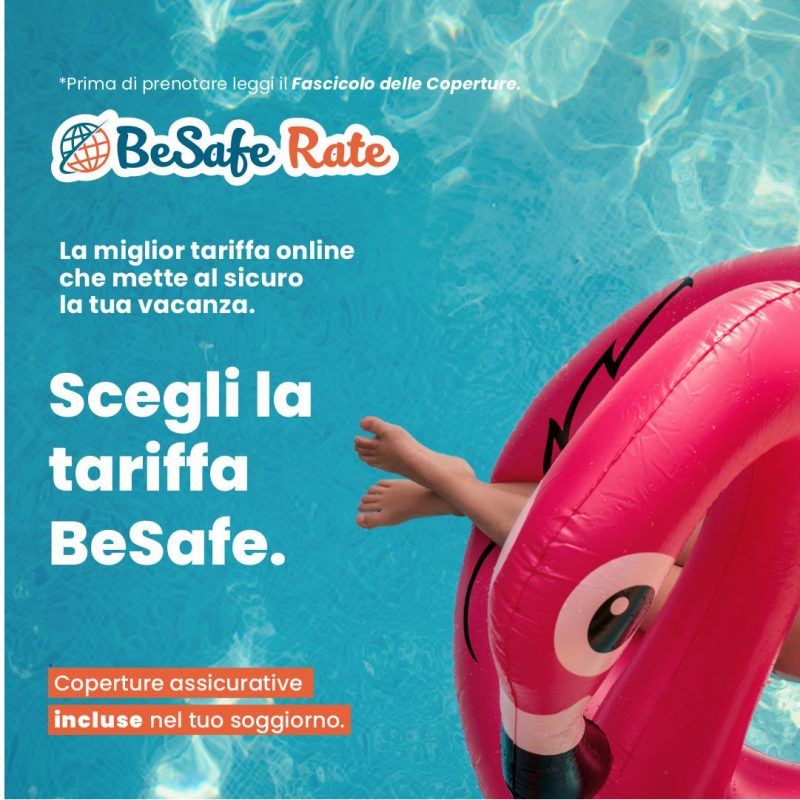 In recent months there has been an exponential increase of requests from hotels for insurance policies dedicated to final customers. Many hotels, even in Sardinia, offer a booking tariff inclusive of insurance policies designed to ensure the customer before, during and after the stay.
Felix Best Safe
More and more people planning the first holiday from beginning of the
Covid-19 emergency, prefer to have a refund guarantee for unforeseen events or health care.
The Felix Hotels group has chosen Be Safe Rate  to guarantee a complete and reliable insurance package. Thus arose the Felix Best Safe Rate, the new rate including the insurance policy.
Best safe, health, baggage, and travel cancellation insurance
Guests who choose to book the Felix Hotels Best Safe rate get the benefits of the insurance policy of the leading international group Axa: the best price and the refund guarantee.
The rate includes up to 30% discount for bookings made by the 30th of April; the payment takes place at the time of reservation (insurance included), call centre assistance and a 85% up to 100% refund in case of cancellation.