One of the wonders of the Costa Smeralda, between Romazzino and Capriccioli beaches. Its original name is Poltu di li Cogghj
He landed there by chance during one of his sailing trips along the coast that before becoming Costa Smeralda was called Monti di Mola. So it was that in the Sixties, at the start of the tourism venture that revolutionized Gallura and brought it international fame, Prince Karim Aga Khan discovered an enchanting cove with a pure white sand beach in the shape of a crescent divided in two by a great pink granite rock.
Poltu di li cogghj
In Gallura dialect, Poltu di li Cogghj means "port of skins", because historically it was used as a loading place for everything that was produced in that area, especially hides. Surrounded by dense Mediterranean scrub, the beach is located 15 kilometres from the town of Arzachena, in the heart of the Costa Smeralda between Romazzino and Capriccioli beaches, another two pearls of the stretch of coast, and is now known by another name, Spiaggia del Principe, after the founder of Costa Smeralda who chose it as his favourite.
Exclusive for its beauty, it is open to everyone – it takes a few minutes' walk to reach this wonder of nature. The beach faces south-east and the best days to enjoy it to the full are when the wind blows from the west.
Mortorio and Soffi islands
Opposite the Prince's beach are two islands of La Maddalena Archipelago, Mortorio and Soffi, together with the minor islands that surround them.
Of the two sisters, Mortorio is the more famous and richer in history and beauty. In addition to the beauty of its nature and the crystal-clear waters that surround it, Mortorio is also a symbol of the Costa Smeralda, which originated right here. In 1954, industrialist Giuseppe "Kerry" Mentasti bought the island, and some years later, the land of what is now Porto Cervo. It was that land, later sold to his friend Karim Aga Khan, which would become the first Costa Smeralda village. There are many legends around the name of this island. The discovery of numerous human bones suggests that this island was the scene of bitter battles between the Genoese and Saracen pirates or their enemies, the Pisans.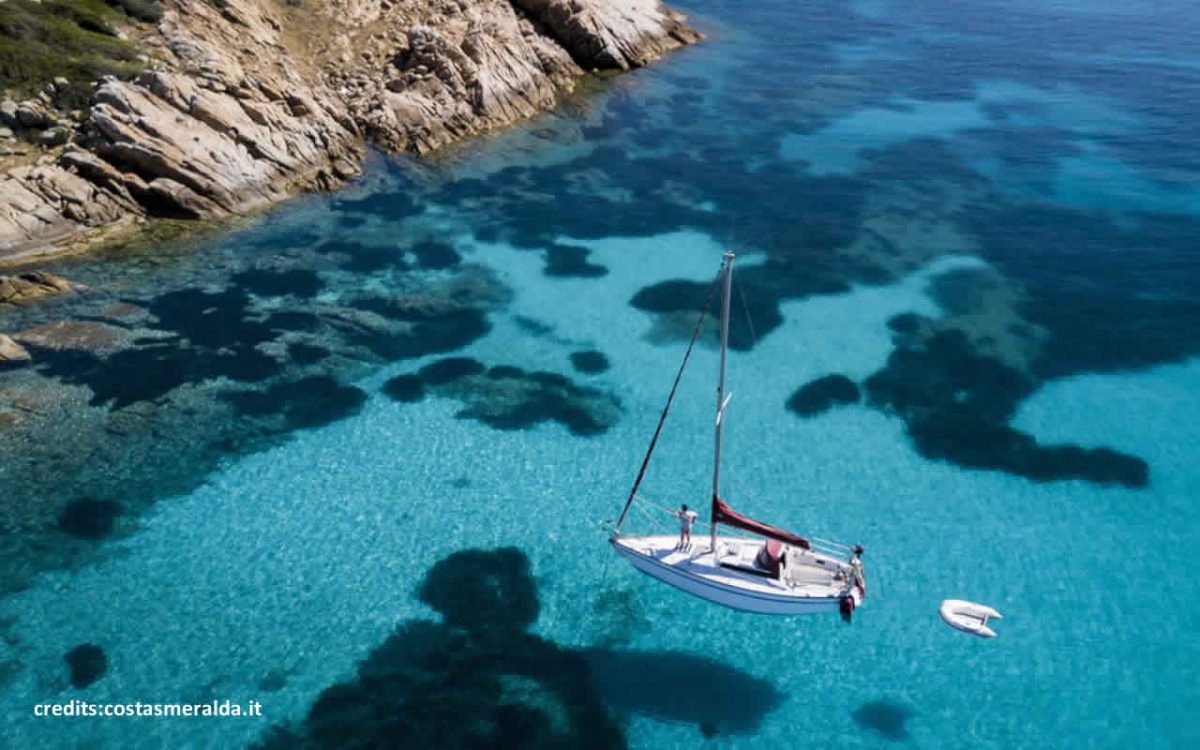 Peregrine falcons and Audouin's gulls
Soffi is flat and verdant, and is ideal for those looking for a small cove in which to swim and admire the scenery. Surrounded by shallow, clear water and soft white sand, the most enchanting area is called Piscine di Soffi because of its resemblance to an actual swimming pool, with sandy floor and emerald water, surrounded by rocks. Audouin's gull, Corsican Seagulls, one of the rarest protected species in the world, and peregrine falcons nest here on this granite island.