Wellness and health depend on harmony between body and mind. All the benefits of the bond between Nuragic inheritance and water.
Sardinia, land of wellness, relaxation and regeneration for body and mind. It's a well-known fact that the Island's natural conformation, together with the presence of elements such as water, have made it a destination for those seeking not only sunshine and sea, but also a charge of positive energy for the body. However, not everyone knows that new forms of wellness therapy have developed from Sardinians' ancestral bond with stones, one of the region's main features.
The magnetic force of Nuragic stones
Sardinia's ancestral bond with stone and its use comes from the Nuragic world. Stones and water are ancient sources of wellbeing, and are still used as sources of wellness treatments and energizing experiences. Megalithic stone and magnetic forces, a multimillennial association still felt in places where dolmen, menhirs, domus de Janas, nuraghi and tombs of the giants, are enshrouded by mystery and a powerful magnetic force that seems to influence body and mind and generate the wellbeing of both. In Palau, for example, the tomb of the giants at Li Mizzani, attracts numerous visitors who come to channel the positive energy of the enormous stones of the exedra and the funerary monument.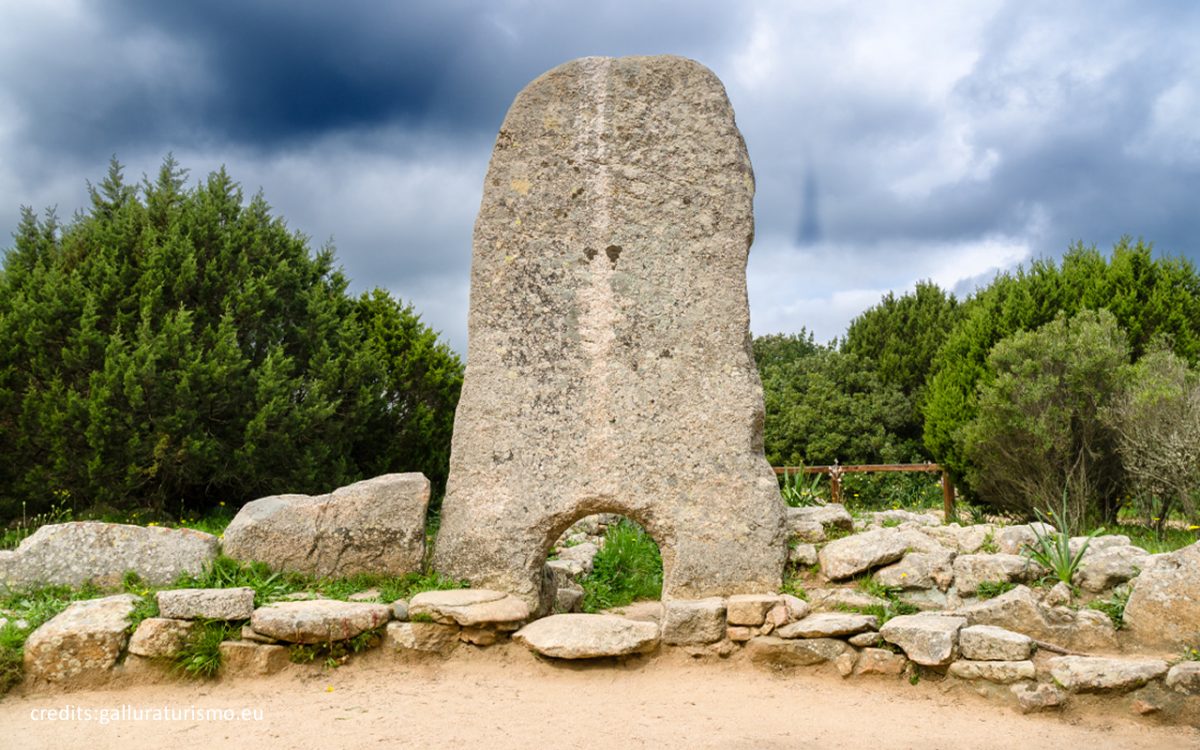 Ancient Greeks and Romans on the Island
It is certain, for example, that the rite of incubation was practiced in Nuragic Sardinia, a practice which consisted of sleeping in a sacred area with the intention of experiencing a divinely inspired dream, and a religious ritual closely connected with ancestor worship.
The first to speak of incubation was Aristotle, who wrote "in this island there were the tombs of heroes where those who wanted to free themselves from nightmares went to sleep". Tertullian later said "Aristotle writes that a certain hero in Sardinia freed those who went to sleep in his temple from visions". Obviously the visions they needed to free themselves from were hallucinations, obsessions or manias, but also possession by evil spirits and epileptic fits – in other words, disorders of the nervous system and serious psychic traumas.
Wellbeing from seawater
In antiquity, the Romans stayed for long periods on the Sardinian coasts to enjoy the mild climate, the healthy air and to take advantage of the properties of the uncontaminated sea, rich in trace elements and minerals. It seems that once immersed in seawater, they instinctively perceived the ancestral bond between the sea and the origin of life and felt the magnetic force of water and stone. This is how they naturally restored harmony between body and mind, feelings of well-being that inhabitants and visitors to Sardinia can still enjoy in comfort today.
The bond between stone and seawater can also be found in the spa treatments and wellness centres of Felix Group hotels, such as the La Coluccia in Santa Teresa Gallura.