Nuoro (I recommend the accent goes on u, so the correct pronunciation is Nùoro) is the Sardinia you don't expect.
Nuoro is mountain landscapes with their harsh charm and climate that enjoys acceptable temperatures even in the height of summer, it is culture with a capital C with its well-kept and very active museums, it is avant-garde and progress: Grazia Deledda was the first Italian Nobel Prize winner to literature when in Italy women for the most part hardly finished compulsory school.
Nuoro surprises for a well-kept historic center, for the traditions proudly carried forward starting from the Sardinian language, to be "other" from the traditional stereotype of Sardinia all beaches and coastal nightlife.
So let's discover 5 things to see absolutely in Nuoro, in one day or better than one. Because Nuoro deserves to be visited calmly, detaching itself if possible from the hit and run tourism which, here more than elsewhere, is out of place.
Spend the night in Nuoro in our comfort Residence Hotel Grandi Magazzini, maybe after a busy day ended with a good dinner.
Or, after visiting it, you can use Nuoro as a base for your travels to other locations. The coast with enchanting places such as Cala Gonone is not even 45 minutes away by car, and other charming villages in central Sardinia such as Mamoiada, Orgosolo and Oliena can be reached in half an hour or less.
Nuoro has the mountain inside: the monte Ortobene.
It is not a way of saying that can serve to describe the character of the Nuorese.
Nuoro really has a mountain that dominates the city and is just over 10 minutes by car from the center. From the summit of Cuccuru Nigheddu, at almost a thousand meters, an imposing statue of the Redeemer completes this mountain that Grazia Deledda masterfully defines. "It is our heart, it is our soul, our character, everything big and small, sweet and hard and sour and painful in us".
The Ortobene is a real mountain area extending over 1600 hectares, beautiful walks through well-kept holm oak and oak woods and with CAI signs, but it is also authentic with the procession of the Redeemer Festival which takes place in the last week of August.
And if you want to gather for a moment in a very special environment, on your return from Monte Ortobene you can make a stop at the church of Madonne della Solitudine. This simple but evocative country church originally built in the 1600s (the original 1622 bell is still present with a truly original story) it was later rebuilt and today houses a beautiful bronze entrance portal by E. Tavolara and inside it the remains of Grazia Deledda in a severe black granite sarcophagus.
This area can be defined as the soul of this city, which rightly differentiates it from the coastal ones not because it is more or less beautiful, but simply different in its being, authentically, Sardinia.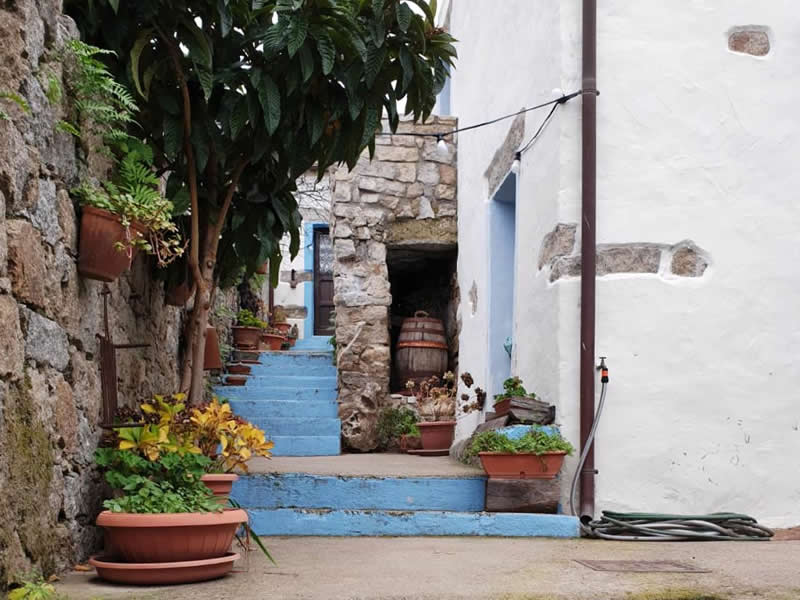 Lollove, where time has stopped
It is not a way of saying. Go to Lollove (the name is true, not a gimmick of some advertisers) it really is a journey through time about 15 minutes drive from the center of Nuoro. One seems to hear, passing through the narrow streets of this almost abandoned town (there are about twenty resident inhabitants), the noise of the farmers' carts and the voices of its ancient inhabitants. The beautiful 16th century church of San Biagio and the stone houses, an inn, an almost fairy-tale atmosphere and truly out of time make Lollove a real experience that is worth trying.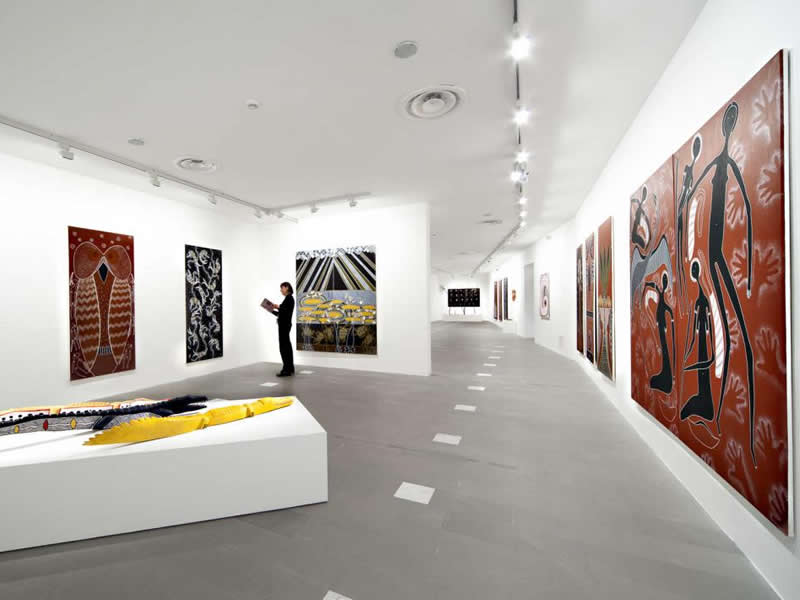 MAN, contemporary art in Sardinia
If in Lollove you have felt thrown into a distant, immobile and immutable past, you will probably not find in Sardinia (and with difficulty in Italy) something more modern than the MAN in terms of visual arts.
The MAN, acronym of Art Museum of the province of Nuoro, it has always stood out since its foundation for the great care with which the collections (unmissable the Sardinian painters of the 900) are presented and for a constant activity of international exhibitions, always linked to the contemporaneity and relevance of the projects.
It is located in Carrera Bustianu Satta 27, in the historic city center, of an inconspicuous early 1900s building. But once you enter, you could find yourself in a museum in Copenhagen or Toronto. The collections are very well presented in minimalist environments which are however configured in such a way as to give the idea not only of a museum but also of an experimental laboratory.
A powerful injection of contemporary, present and even future, so unexpected that we are sure it will pleasantly surprise you. All just 8 minutes walk from ours Residence Hotel a Nuoro.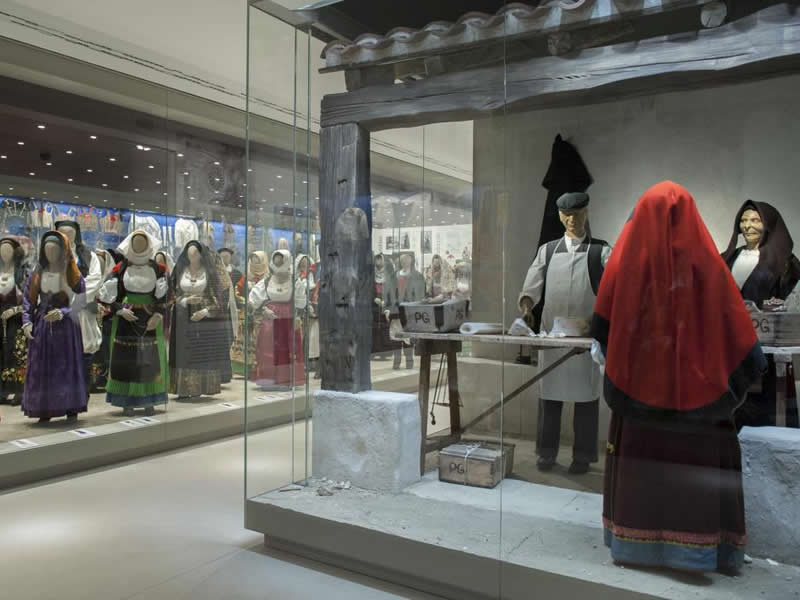 The Sardinian Ethnographic Museum
The Museo Etnografico Sardo or Costume Museum is a colorful, plastic and very realistic representation of what was the everyday life of rural Sardinia for centuries, up to the post-war period.
Since its construction, the Museum has been intended as a sort of path into an incredibly current immersive reality if we consider that it was designed between the 50s and 60s of the last century. The museum area unfolds in ten thematic rooms, and was intended by its brilliant designer Antoni Simon Mossa as a village in which all the elements of the life of a village in Sardinia follow one another. The richness and care of the exhibition make this museum really interesting for all types of public. For an elderly person it will be a dive into his memories, for a "differently young" an interesting exploration into something that has only been told to him, for a teenager it will simply seem to see life on another planet. It is no coincidence that it is perhaps the most visited on the island and rightly very popular with foreign audiences who want to get to know Sardinia in more detail.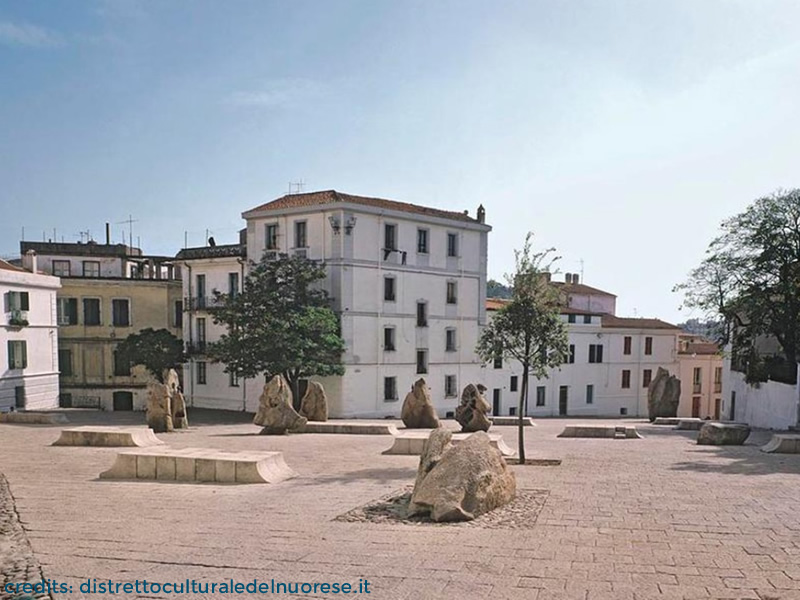 The Nuoro's historic center
The historic center is the characterizing element of each city, the one that best expresses the character of the place. In this Nuoro is no exception, and indeed to those who have read novels by Sebastiano Satta or Grazia Deledda taking a tour in neighborhoods like Santu Pedru walking in those streets will have a particular effect.
Piazza Sebastiano Satta
The square dedicated to the famous Nuorese writer is located at the entrance to the Santu Pedru district and was built between 1965-67 on a project by the Oranian artist and sculptor Costantino Nivola. The scenography, starting from the white background of the surrounding buildings, sees a square with an irregular shape and furnished with chairs similar to practicable pedestals in which rise blocks of granite left in the rough, coming from Mount Ortobene. The final visual effect is airy and original, because from each arrival point to the square you will get a different perspective.
The Deledda's museum
Did you come to Nuoro because you are passionate about Grazia Deledda's novels? You cannot miss a visit to the Museo Deleddiano, the house where the famous writer lived, which houses hundreds of manuscripts, photographs and original documents that trace her life.
Santa Maria della Neve
Definitely a must see cattedrale di Santa Maria della Neve, a neoclassical style church of important measures, but no less beautiful inside is the small church of the Madonna delle Grazie, from the Spanish era and located in the Seuna district.
Nuoro to taste
But the historic center of Nuoro is not just Art and Culture.
In fact, among the narrow and winding streets of the city center you will find it hard to choose the . This town, in fact, is characterized by a varied gastronomic offer. The offer of the typical restaurant is combined with that of the place that offers a contemporary reinterpretation of Sardinian traditions with truly surprising results, and then pizzerias and sandwich shops that inevitably include the local and characteristic ingredient that makes the difference in their menus. From our Residence Hotel a Nuoro many of them can be reached on foot within a maximum of 15 minutes.