Sardinia has a millenary history that does not end with the Nuragic era. Its many castles are here to remind you of that.
If from an archaeological point of view Sardinia is universally identified with the Nuraghe, it still bears today the signs of a complex and little-known historical period outside the island. A period of long and bloody wars, but also of frequent and repeated cultural exchanges with all the shores of the Mediterranean.
A tour of those present in central/northern Sardinia can be an opportunity to get to know a little-known but equally fascinating aspect of our island, taking advantage of our hotels in Nuoro, Olbia and Arzachena.
Castles in Sardinia are the testimony of a historical period in which the island was politically independent but divided, for about 5 centuries, into 4 judgeds roughly corresponding to the current provinces of Cagliari, Sassari (Torres), Oristano (Arborea) and Olbia (Gallura), often at war with each other. About eighty were erected, from the Byzantine period to the mid-1300s,  for defensive reasons (both between the Giudicati and against Arab incursions) or strategic. Subsequently, due to the incorporation into the Kingdom of Spain, the castles lost their function of defense against internal enemies and essentially served to fight Arab piracy.

In Northern Sardinia there are several castles, some in good condition, all of which can be visited.
There are about ten castles that can be visited in northern Sardinia: here we will illustrate the three main ones and then provide a list of the others that, in our opinion, are worth visiting.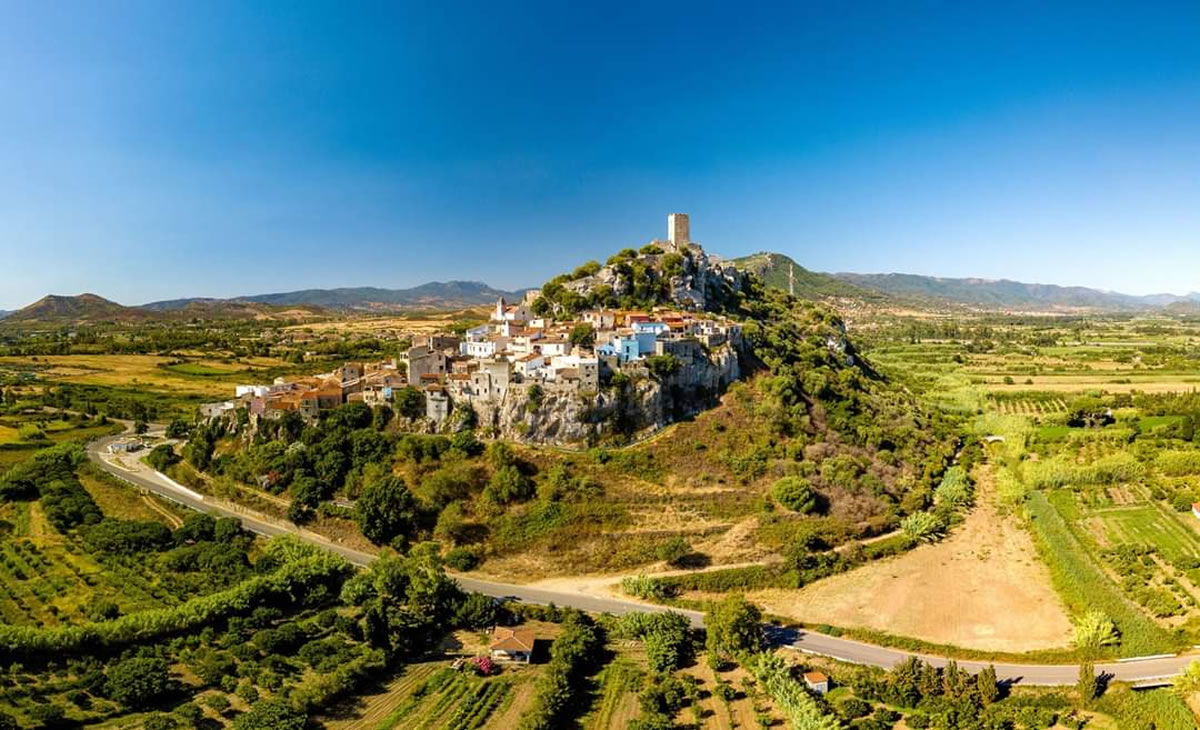 Credits Sardegna Turismo
Castle of the Fava (Broad Bean) – Posada
Starting from the Baronia area, a territory that was disputed between the Giudicati of Gallura and Arborea, the castle of Fava di Posada is undoubtedly still preserved substantially intact today.
Su Casteddu de sa Fae was built between 1200 and 1300 by the Gallura judges on a hill overlooking the Posada valley and its access to the sea. There are walls and a square-plan tower, a series of water cisterns and a large terrace protected by a crenellated wall, from which you can enjoy a splendid panorama
It owes its name to a legend born during a war event. Around 1300 a Muslim fleet besieged Posada, but without directly attacking the castle, evidently considering it difficult to conquer. He therefore tried to obtain surrender by starvation. The locals used a ruse to make them desist. Fed a pigeon with broad beans and subsequently wounded on purpose, they flew it away in the direction of the Muslim camp. Found the pigeon dead but with a stomach full of beans, the besiegers thought that the food supplies inside the castle were such that a siege would have been too long and fruitless, deciding to desist.
The Fava castle is just over half an hour from our Residence Hotel Grandi Magazzini in Nuoro and as many from our Felix hotels in Olbia and Porto San Paolo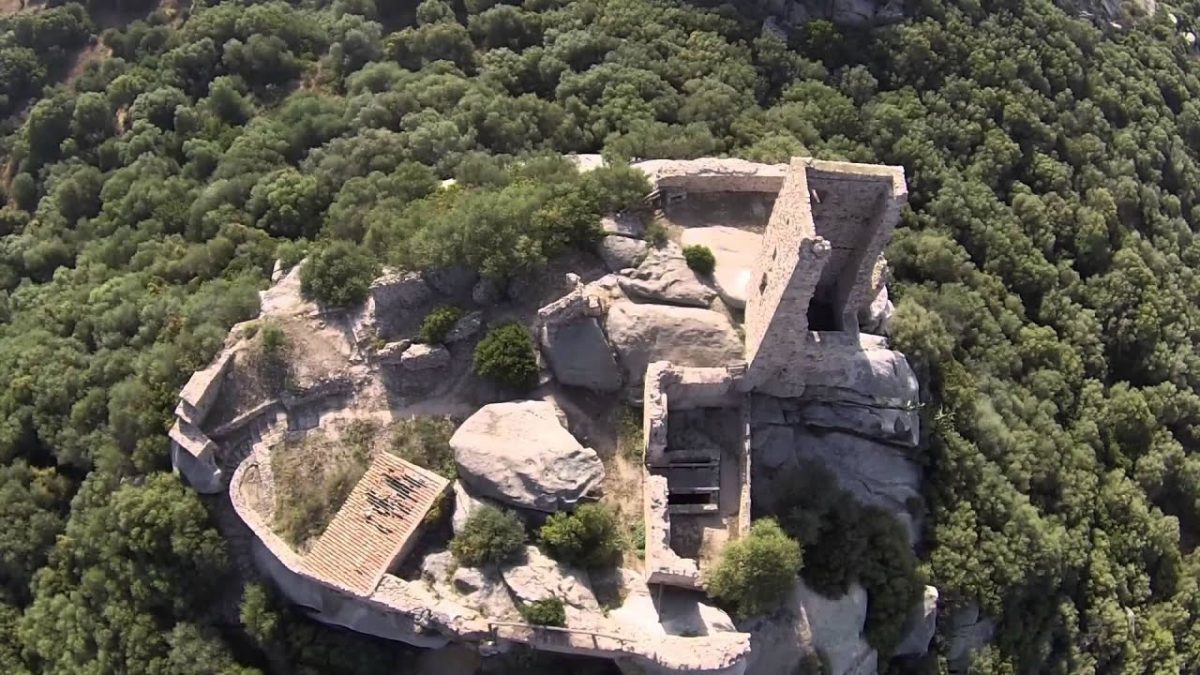 Credits Sardegna Turismo
Castel of Pedres – Olbia
Once the seat of defense for the judge of Gallura, the castle of Pedres was built in the early 1200s by the Gallura judges who had to oppose the attacks coming from that of Torres.
Originally the castle was made up of four towers and a double square: one lower and one higher, after the first wall. The morphological structure was cleverly exploited: in fact a part of the walls rests directly on gigantic granite boulders, making it difficult to conquer. The polygonal walls then lead to the upper square where two rooms are still clearly visible, one of which with a beautiful cross vault, then cisterns for collecting rainwater.
So the keep, originally on 4 floors, allowed the Judge from this privileged position to control the territory of the valley up to the Gulf of Olbia.
Pedres Castle is 15 minutes from our Hotel Felix Olbia.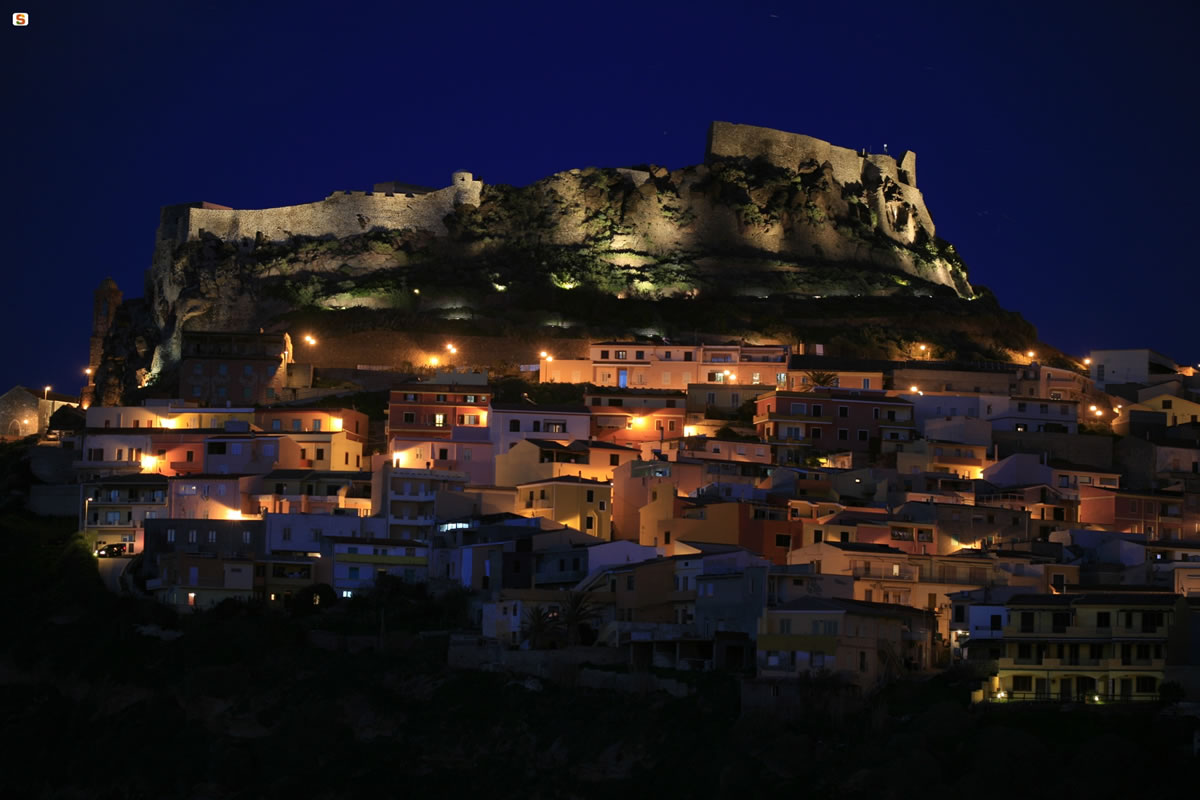 Credits Sardegna Turismo
Castello di Castelsardo
The fortress of Castelsardo is a splendid example of a medieval castle incorporated into a characteristic seaside village.
Built starting from 1100 by the judges of Torres, it was then enlarged and completed around 1270 by the Genoese Doria family. allied with the Giudicato di Torres, hence the original name of the village which was Castel Doria.
Once completed, the castle, with a maximum wall length of 100 meters and numerous multi-level internal buildings, was both a control and defense apparatus for the territory, and a home for local or passing lords.
Located in the upper part of the town, in turn originally protected by a wall, the castle is in an excellent state of conservation, and allows you to see all of its original functioning for military purposes which, moreover, remained until the second post-war period, given that inside there was the barracks of the Carabinieri.
Castelsardo Castle is just over an hour from our Hotel Airone and Country resort Parco degli Ulivi in Arzachena.
Other castles that can be visited in northern Sardinia
Ardara Castle in Ardara
Bonuighinu Castle in Mara
Castle of Goceano (or of Burgos)
Malaspina Castle in Osilo
Orosei Castle in Orosei
Orvei Castle in Ozieri
Pontes Castle in Galtellì
Castle of King Baldo in Luogosanto
Serravalle Castle in Bosa
We hope we have given you useful information and ideas to discover another facet of our island. Less known, far from the "sun and sea" stereotype that attracts millions of tourists every year, but usable all year round and no less fascinating.