What goes into this classic pasta from the North-East of Sardinia? Simplicity and tradition on a plate.
They are little cylinders of durum wheat semolina flour, about three or four centimetres long, with a rough, knobbly surface perfect to hold a tomato sauce, often enriched with meat. These little cylinders encapsulate the history and identity of a land, a culinary tradition carried on for centuries by Gallura families.
The traditional recipe
Chiusoni, cousins of the well-known 'malloreddus' (the Sardinian gnocchi that can now been found on the shelves of many supermarkets all over Italy), are a traditional product of Sardinia, and particularly Gallura.
Many women still make this type of pasta at home, with simple raw ingredients and utensils.
Making the pasta is quick and easy, but you need precision and skill to shape the little gnocchi.
Ingredients couldn't be simpler, "Trigu saldu o ruiu" durum wheat semolina flour and abundant salted, boiling water. Make a well in the centre of the flour, pour in the salted, boiling water and mix to a dough. It takes quite a bit of elbow grease to knead the dough to the right consistency and then shape it into long cylinders, which are then cut into small pieces about three or four centimetres long. One by one, the little pieces of pasta are pressed against the bottom of a basket or a grater to create the typical knobbly surface.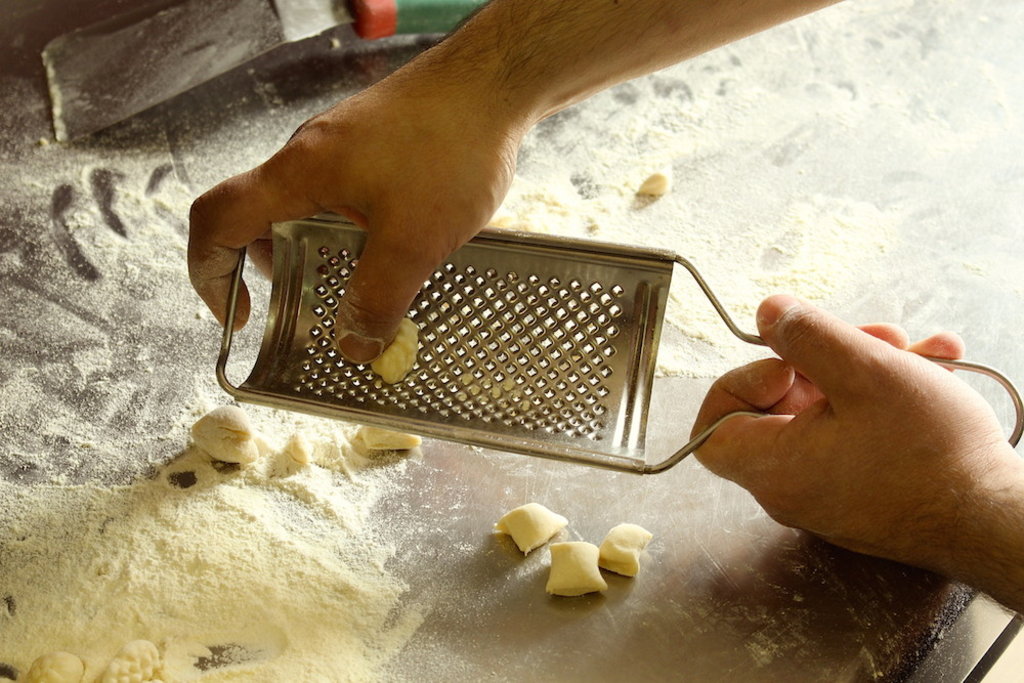 Special occasions
It seems that in ancient times the basket used to give the gnocchi their rough surface was also used, once washed, to keep them in as they dried. Chiusoni were traditionally prepared for feast days during the year, but the special day for making these gnocchi is always the first evening of August.
These days, chiusoni served in a variety of sauces are a regular on restaurant menus throughout Gallura
The pasta-making team in Felix restaurants, who make both bread and pasta by hand for their guests, love making traditional products that the skill of the chefs and cooks transform into modern culinary masterpieces.