The bicycle is one of the best means of transport for exploring Sardinia.
Many islands in one – this is Sardinia. Different views, contrasting natural environments so varied as to resemble no other place, and at the same time, resemble them all – rocky barriers of steep, arid mountains, gentle hills crowned with vineyards and citrus groves, vast plains of wheat, friendly little coves of crystal-clear water, wild coasts lashed by waves, pastures and cool oases of palm trees. All of this covered by a network of roads and trails that seem made on purpose to be ridden on a bike, to discover and wonder at the Island's myriad faces.
Cycle tourism in Sardinia
Cycle tourism is both a love of cycling and discovery of an area. It's a less conventional way to travel off the beaten tourist track. Cycle tourists almost always share a strong sense of environmental awareness, a great love of cycling as a means of transport and a way of life, lively curiosity for places unknown to the public at large and great adaptability in unforeseen situations. Cycle tourism is a way to slowly but actively enjoy a place, and Sardinia is the ideal place to do it. Soon around 2,700 kilometres of secondary roads will make up Sardinia's cycle route network, a plan that envisages the creation and ensuring the safety of more than 50 itineraries including already existing stretches, mostly on provincial, municipal and urban roads, cycle paths and abandoned railway lines. Cycle routes will include more than 700 points of natural, archaeological and artistic-cultural interest.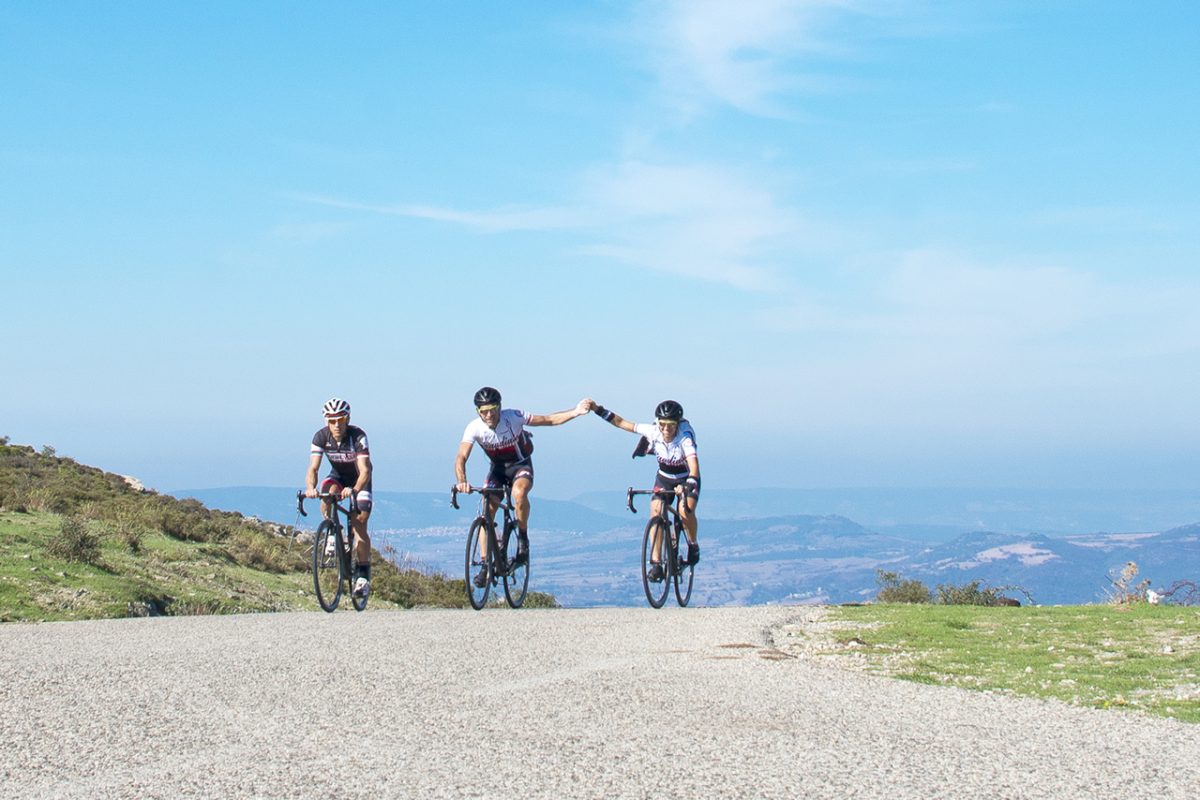 Specialist Tour Operators
The routes have long been tried and tested, often in an impromptu way, by adventurous cycle tourists, often foreigners, who would head down country roads, coastal mule tracks or highways. Then came local cycling enthusiasts who knew their own areas well. So associations were set up offering activities designed for this type of tourism and bike tours with surprising, unexpected itineraries.
One such is SardiniaCycling, a tour operator specialized in cycling holidays, which has offered road and mountain biking tours, biking holidays and cycle rental since 2008. SardiniaCycling was founded by cyclists so that they can share their island paradise with other cyclists from around the world.
Itineraries to explore
From North to South, biking holiday packages offered are designed with well-thought out times and stages, with overnight stays in hotels. Sardinia Cycling cooperates closely with its partners and selects small or medium-sized hotels that provide service with a personal touch, excellent food quality, and flexibility. If you'd prefer to be free to organize your holiday yourself, you can always choose a self-guided tour and hire your favourite type of bike, also online and in any part of the Island.