The beaches not to be missed between San Teodoro and Olbia are one of the main reasons why hundreds of thousands of tourists choose Gallura as their holiday destination every year.
Ready for take-off. The flight over the Sardinian coast begins, flying low over Gallura, but also a little further south, after Olbia, to admire the myriad shades of blue of the sea that surrounds the Island. A journey with the single aim of narrating and sparking imagination, but that won't be complete if it's only virtual. There, down below us, is La Cinta, a long, curving stretch of golden sand washed by a crystal-clear, blue sea, then Cala Brandinchi, a white beach with turquoise water, resembling a tropical paradise and nicknamed Tahiti for good reason, and its bordering sister beach, Lu Impostu. These are the jewels of San Teodoro, a celebrated resort town that is a favourite among young people for its nightlife, situated on the border between Nuoro and Sassari provinces.
San Teodoro and Porto San Paolo
The coastline here is home to a variety of beautiful seashore 'gems', such as Cala Ginepro (in Punta Molara), the air fragrant with the aromas of the native Mediterranean scrub, Coda Cavallo beach, which will amaze you with views of Tavolara and its protected marine area, and enchanting Cala Girgolu. The latter consists of a series of connected smaller coves, all lovely and special, where the colours of the sea, rocks, sand and the Mediterranean scrub combine to create a splendid mosaic. A thirty-minute walk will take you from Cala Girgolu to Spiaggia delle Vacche, a little gem just 30m long, surrounded by granite rocks shaped by the wind, fine sand and the clearest emerald green and blue shallow water. Sheltered from the wind, it is perfect even on days when the mistral is blowing. A little further on is Scogli Lisci or Sassi Piatti (Flat Rocks).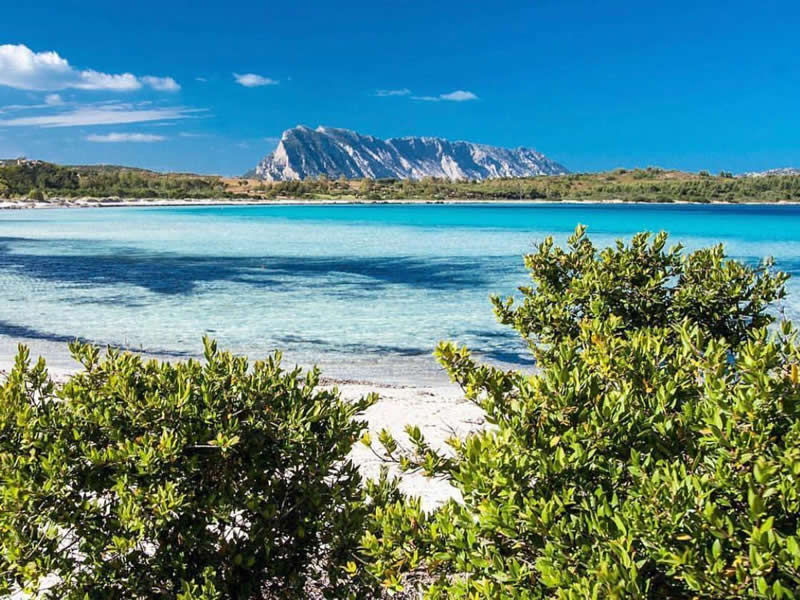 Tavolara Island and Olbia
Tavolara rises up opposite the coast that stretches as far as Olbia. The town looks out over a spectacular bay the protects the Tavolara marine area and is the point of entry to the famous Costa Smeralda. You are spoilt for choice among the myriad turquoise coves along the immense Olbia coast. More than worthy of mention are Porto Istana, with its four splendid coves separated by rocky strips, and Lido di Pittulongu, particularly La Playa, the locals' favourite beach. Nearby are Spiaggia dello Squalo and the Pellicano, and further north, Mare e Rocce and Bados (on the border with Golfo Aranci). To the north there is another long stretch of coast where you can find white sand (or small pebbles) and crystal clear water: at Porto Rotondo, Marina di Cugnana and Portisco, particularly Sa Rena Bianca. To the south, towards San Teodoro, are the yellow-ochre sands of Lido del Sole, Le Saline, Marina Maria, Bunthe, Li Cuncheddi and Punta Corallina.
And the flight continues….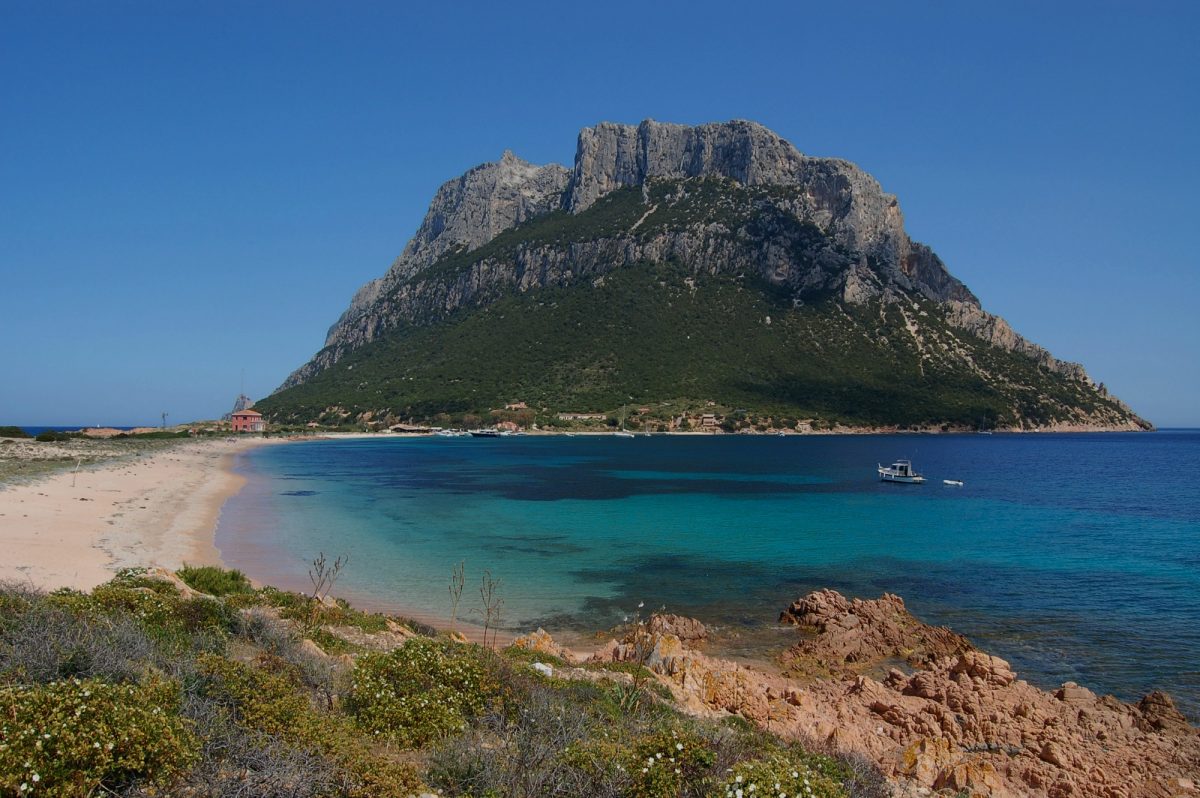 Useful information:
More than twenty beaches on just thirty kilometres of coast – here the most spectacular bays are concentrated, surrounded by a natural eco-system with a wealth of habitats.