From Badesi to Loiri Porto San Paolo, by way of Arzachena and Monti. Here is where Sardinia's best-known white grape is grown.
It is the soul of Gallura, one of the calling cards of the north-east of the Island, and embodies a story of granite, Mediterranean scrub, sea and wind. Vermentino is a white wine that has put down roots so deeply as to be able to boast the title of Sardinia's only DOCG (Controlled and Guaranteed Designation of Origin) wine, and to provide the area with a flourishing economy in the sector. The white grapevine was imported by the Spanish, and together with Cannonau has become symbolic of Sardinia.
Where it is grown
Gallura is today a land with a wealth of wines to taste and wineries to visit. It is a very ancient story, suffice to say the scientific origin of the vine is Middle Eastern. The production area falls within specific borders: it starts from the Badesi area, heads towards the far north up to Santa Teresa and Palau and then descends on the east coast through Arzachena, Olbia and Loiri Porto San Paolo, to then cut back towards the starting point passing through Monti, Berchidda and Tempio.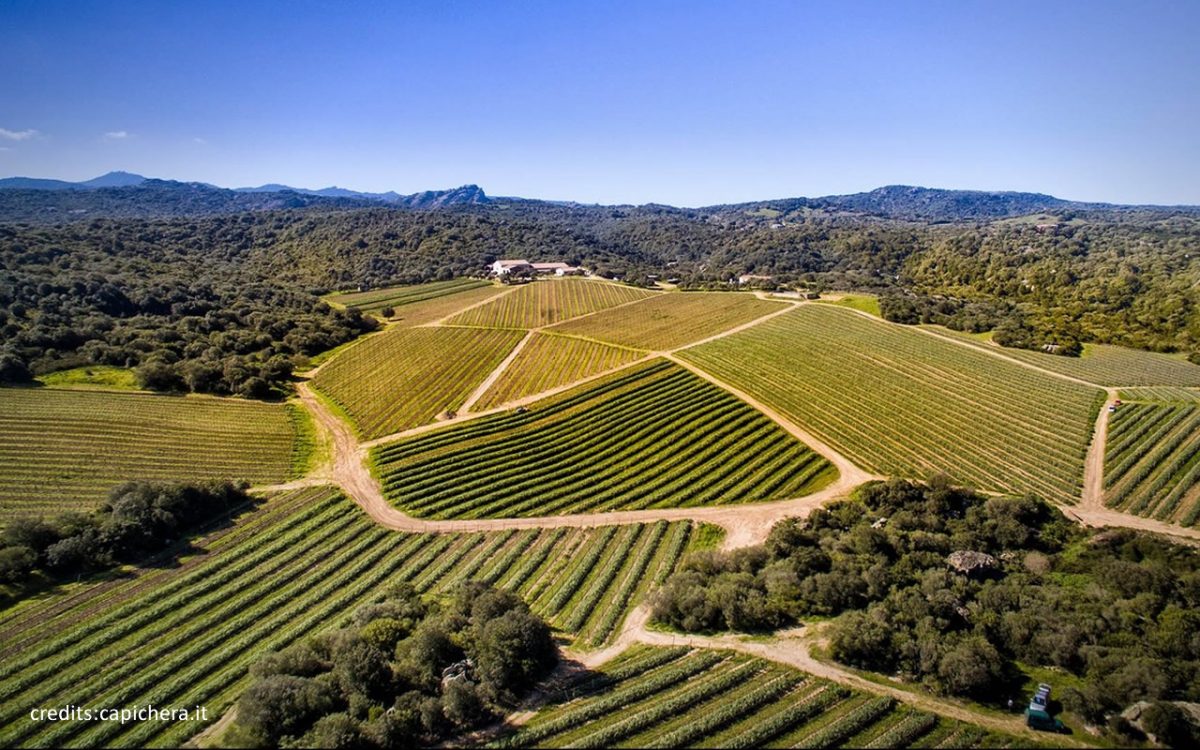 DOCG status
Vermentino di Gallura cannot be produced elsewhere, and it can only be planted from zero to four hundred meters above sea level. Outside of these parameters, DOCG status cannot be claimed. The Consortium for the protection of this DOCG had about ten member companies at the time of its foundation in 2008 – it now has fifty. Vermentino di Gallura grows on granite and the quartz guarantees incredible minerality. It is a savory wine with a bitter almond aftertaste. It has an unmistakable scent, because it smells of Mediterranean scrub, white flowers and white pulp fruits.
Production and wineries
1,300 hectares are currently planted with the vine, 17% of the regional area, and production is around 31,000 hectolitres of bottled wine.
Gallura is home to the biggest producers of Vermentino. Wineries nestled in the Gallura countryside are open for tours and tastings, as well as learning about winemaking history and techniques. Such as Surrau Winery in Arzachena, Capichera Winery, long one of the best interpreters of Vermentino, or the winery in Monti, a small town between lower Gallura and Lugodoro in the Costa Smeralda hinterland, and Vigneti Zanatta, 100 hectares under vine close to Olbia's Costa Smeraldo airport.
Winery contacts

Cantine Surrau
S.P. Porto Cervo Arzachena Km 1, Arzachena (SS)
www.vignesurrau.it
Cantina Sociale Del Vermentino
Via San Paolo – Monti (SS)
www.vermentinomonti.it
Vigneti Zanatta
Via Spirito Santo, 56 – Olbia (SS)
www.vignetizanatta.it