Yoga in Sardinia, what better place?
Sparsely populated, with a nature that offers the best of itself and with a sea that needs no introduction and an extraordinary hinterland rich in ancestral traditions and a nature that is often truly uncontaminated, Sardinia lends itself very well to the practice of Yoga.
But why is this discipline, which is a daily practice today for tens of millions of people around the world, so successful? Let's find out more.
How long has Yoga been around?
The earliest Indian sources that speak of a physical activity that will later be identified as Yoga are dated to around 3000 BC.
However, the first notions that explicitly speak of Yoga date back to the 9th century BC. Specifically, this information is taken from the Upaniṣad Sanskrit texts with a philosophical theme. These teachings, handed down orally from master to disciple, are subsequently passed on to 500 BC. by Patanjali, rightfully considered the founder of Yoga. Thanks to his Yoga Sutras, in fact, this "method for overcoming the suffering of men" is codified. Even today the works of this philosopher are the foundation for the various types of Yoga as it is understood today.
What are the major yoga schools?
The best known and most important Yoga schools are 4. We list them in alphabetical order to avoid implying that one can be considered better than the others.
Ashtanga Yoga: its practice makes muscles and joints more flexible and toned, while the ability to concentrate increases significantly, as does resistance to stress. Particularly suitable for those suffering from joint problems.
Hatha Yoga: focuses on a certain number of psychophysical exercises, and focuses on wanting to regulate the cosmic energy present in the individual through the breath. The original discipline was made more suited to the needs of Westerners by eliminating the most extreme and difficult positions.
Kundalini Yoga: called Energy Yoga, its goal is to rebalance the body and spirit through the chakra points. Suitable for those who do Yoga at an advanced or in any case constant level due to the types of exercises that are done depending on the time of year.
Power Yoga: this branch of Yoga prefers dynamism and is widely used by athletes who need exercises that act globally on the body. However, it also has benefits in terms of psychics for those with anxiety or depressive problems.
Why is Yoga so popular?
Yoga is a hugely popular discipline for many reasons. Here we limit ourselves to listing a few:
Yoga is suitable for everyone, and can be practiced successfully at any age
It can be practiced alone at home or in classrooms
It does not require special equipment, just a minimum of space and a mat
The practice path has no predefined timing but varies from person to person
There is no predefined style of Yoga according to age, gender or physical conformation. Everyone chooses freely which one to practice
Although its practice may appear so easy, it is however fair to point out that Yoga is above all a constant practice, which therefore requires a certain amount of discipline, at least at the beginning.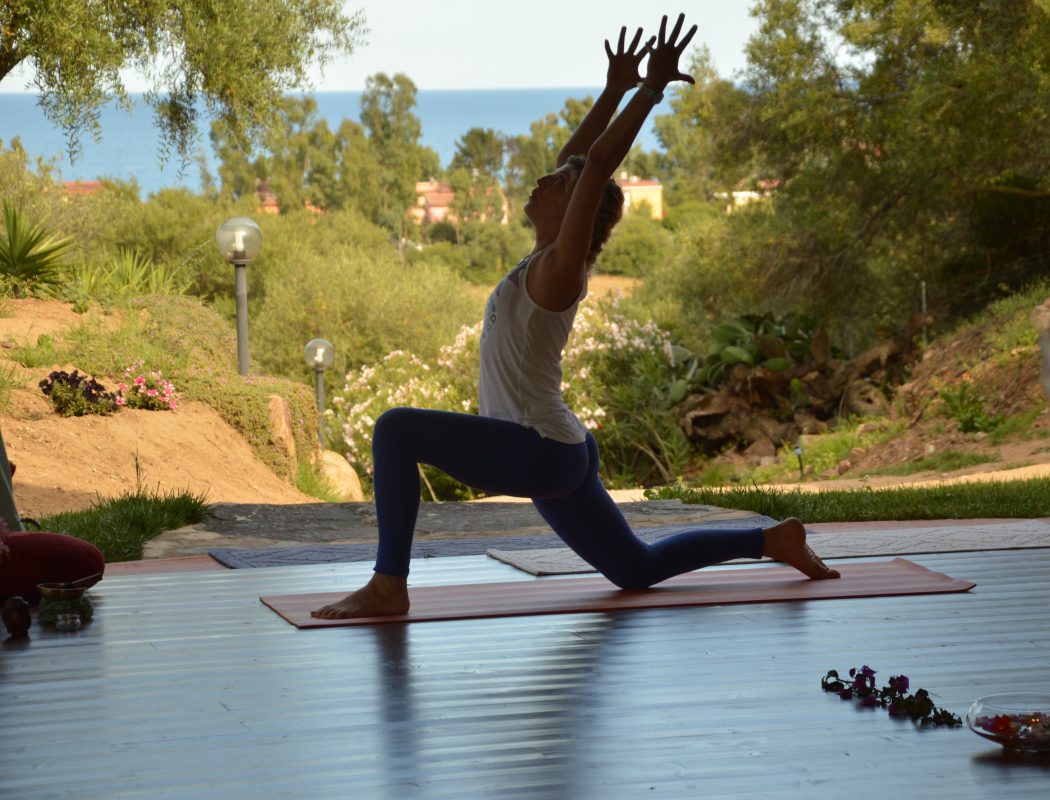 What Are the Benefits of Yoga?
Without a doubt, the benefits of Yoga are considerable (its global success would not be explained otherwise). But if you wanted to indicate the main ones, this short list could give you an idea:
– It is an excellent physical exercise: looking at the physical side before the psychic or spiritual one, Yoga activates, exercises and strengthens the muscles of the arms and legs. It increases the resistance and elasticity of the body and improves posture.
– Allows you to increase your ability to concentrate. The practice of Yoga itself is in fact an activity where the successive combinations of movements are an essential part of the exercise. Those who practice Yoga on a regular basis know this well.
– It improves the quality of sleep for two reasons: like all constant physical activities, it promotes rest, and thanks to the control of breathing that is acquired over time it is a powerful ally if you suffer from insomnia.
– Contrasts anxiety and depression: the practice of Yoga is first of all to find one's psychic and spiritual balance. Relax, focus on yourself and your body helps in the path of recovery from these pathologies.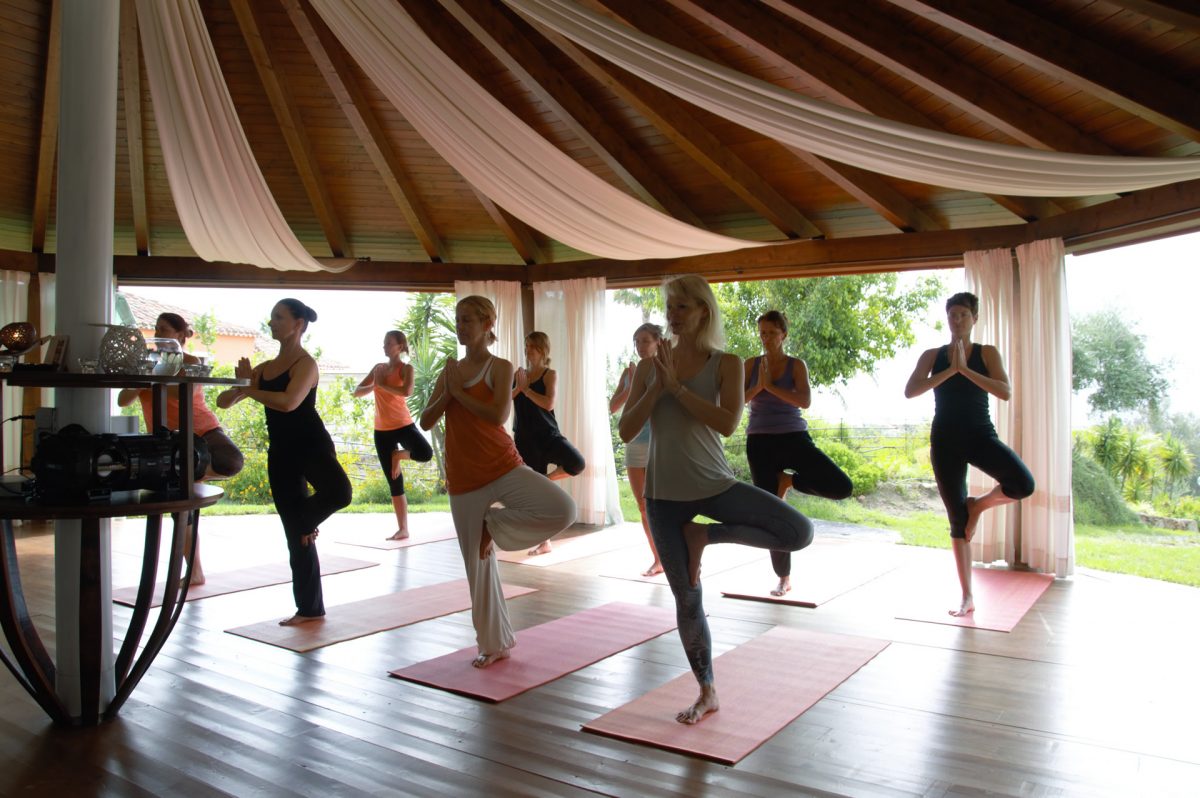 Why practice Yoga in Sardinia?
Given, of course, that the effectiveness of the practice of Yoga transcends the place where it is practiced, it is also true that practicing it in a place where nature favors you can facilitate its practice. A mild climate for many months of the year allows for outdoor practice. And the possibility of choosing between exercising in public spaces or equipped facilities can be an additional incentive if you do not want to give up your daily ritual.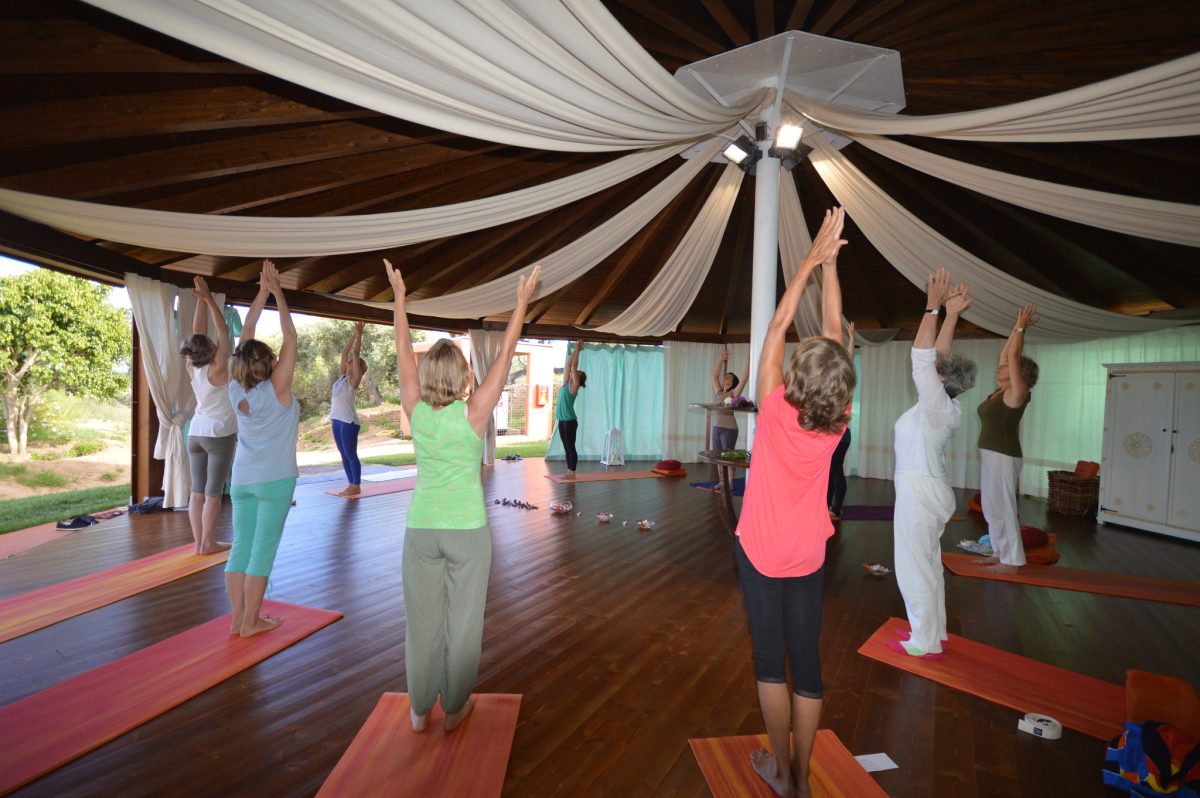 Where to practice Yoga in Sardinia
In this sense ours Felix Hotels are places where the practice of Yoga, alone or taking advantage of the presence of the teachers on site, can be even more enjoyable.
For example, our Galanias Hotel & Retreat Bari Sardo has for years been the destination of groups of enthusiasts who come from all over Europe. Structured on different levels sloping down towards the garden, with a scenic swimming pool surrounded by olive trees, palm trees and Mediterranean plants, it is equipped with dedicated rooms for practice and courses carried out by expert masters. Three dedicated rooms offer spaces set up to accommodate groups of different sizes.
Felix Hotels, starting from the experience gained by the Galanias retreat hotel, is launching a project to offer the experience based on the practice of yoga in Sardinia in its hotels. The project consists in offering individual and group services in all hotels using teachers who can take lessons in hotels, in common or private outdoor areas, or welcome tourists in their facilities.
In particular, the group has identified three hotels from which to start, the Country Resort Parco degli Ulivi, immersed in a large natural park; La Coluccia,the five-star hotel overlooking the sea; the Felix Olbia, who can make use of a yoga school located a few meters from the hotel and hotel residence Porto San Paolo, where the panoramic terrace overlooking the island of Tavolara and the quiet seaside village represent an ideal setting for this practice.